About the Artist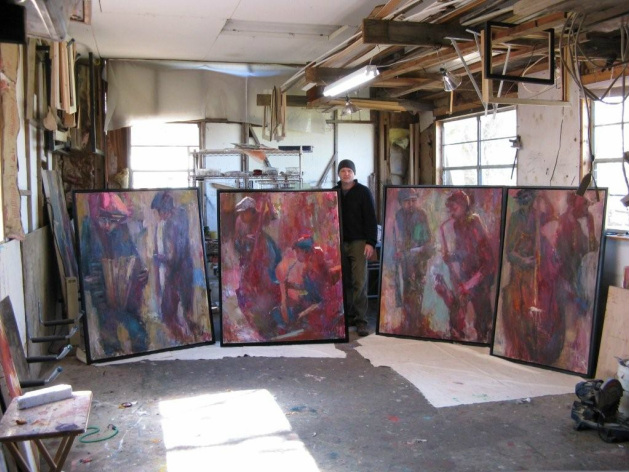 .

Moberg received a Bachelor of Fine arts degree, from the University of South Alabama in 1988. Soon after, he began exhibiting regionally and nationally. In 1998 Randy Moberg received the distinguished honor as featured artist for the Harding Academy Annual Exhibition in Nashville, Tennessee. There, his work caught the eye of Lonnie Stout, CEO of the prestigious restaurant, J. Alexander's. Since then, he has painted well over a hundred large original paintings which adorn the walls of these restaurants nationwide.

Moberg's artistic vision has also expanded to include sculptures. He uses indigenous materials, driftwood, glass and scrap metal to create three dimensional pieces.


His beautiful pastel portraits are a favorite. His use of color and composition are unique and intriguing; a style developed over years of experience and classical training.

Moberg's work is available in Fairhope, AL (call for appointment), Ashland Gallery in Mobile, AL and his paintings can be viewed at all J. Alexander restaurants across the nation.